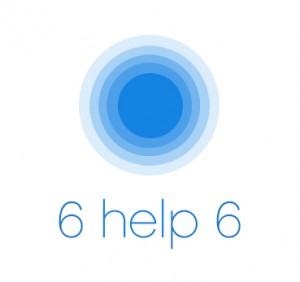 ---
Doing Good Digital is on a mission to seek out 6
of the UK's most promising social enterprises…
and boost their positive impact.
We need your help.
Are you a philanthropist?
Do you believe business can – and should – be a force for good?
If you're a big-hearted individual or organisation, and you believe doing business should go hand-in-hand with doing good, now's your chance to make a real impact.
If you believe in kindness, and have the funds to make a difference, we'd like to invite you to help back six up-and-coming social enterprises. Organisations with not only the talent to succeed, but the vision and passion to change society for the better.
Forget Dragon's Den. We're not talking venture capitalism, or fiery negotiations for equity. This goes way beyond realising the dreams of a single entrepreneur.
We're asking you to put the true meaning of 'angel' into angel investment.
With a one-off donation of £6,000, you can help build six self-sustaining social enterprises – and improve lives, communities and our shared planet in the process.
BE A KNIGHT, NOT A DRAGON
---
The 6 help 6 campaign is all about people spreading kindness.
We're looking for:
6 'Knights' (no royal approval necessary)
to donate £6,000 each
to help 6 Social Enterprises.
The social enterprises will be chosen via a competition to be held later this year. The winners will have:
Passion, promise and commitment
A sustainable idea with the potential to be scaled up,
allowing their good work to be spread even further
Your £6,000 will fund a full digital marketing package for one of the winning businesses. Doing Good Digital will also contribute 10 days of support (worth £4,000) to create a prize worth £10,000 in total.
WHY SOCIAL ENTERPRISE
---
Social enterprises tackle social issues, create opportunities for disadvantaged people, and work towards a greener, healthier environment.
They bring us the benefits of charity through the model of a profit-making business. Once established, a thriving social enterprise can do good off its own bat – with no need to rely on outside funding.
Social enterprises pioneer ways of working that put human wellbeing at their heart. They also reinvest at least 50% of their profits back into making a difference. So the more successful they are, the more society benefits.
Doing Good Digital is proud to call itself a social enterprise, and is committed to empowering other social enterprises to spread more kindness.
WHY DIGITAL
---
Digital is an immensely powerful tool to:
Connect likeminded people across the globe
Raise the profile of their ideas, and
Trigger positive action
When good (kind and talented) people with great ideas are given access to exceptional digital, you get a recipe to amplify kindness.
good people + good ideas + good digital = kindness amplified
By connecting our 6 winners with skilled digital specialists, we can create marketing that showcases their value and spreads their influence.
All will benefit from Doing Good Thinking workshops to clarify their overall strategy. They'll then receive a full digital package, including (for example) a revamped website, visual rebrand and social media training. We'll tailor the prize for each enterprise to make sure their web presence generates the support they need to flourish.
HOW CAN I GET INVOLVED?
---
As a Knight, the amount of involvement you have in 6 help 6 is up to you.
You can simply give your life-changing gift of £6,000, and leave it there. (We'll keep you updated on your money's impact.)
But if you wish, you can also be part of the Round Table of judges who'll select the 6 most promising social enterprises. And if you've got business or marketing skills, or can offer networking opportunities to our winners, you can reap the rewards of mentoring too.
Great news! 3 Knights have already given their commitment to the campaign. Which leaves only 3 left to find…
Will you pick up the gauntlet?
CONTACT
---
If you're interested in becoming a Knight, get in touch with Gary.
Phone: 07824 667709
Email: gary@doinggooddigital.com
Please support our quest to find the three remaining knights by hitting the social share buttons below: